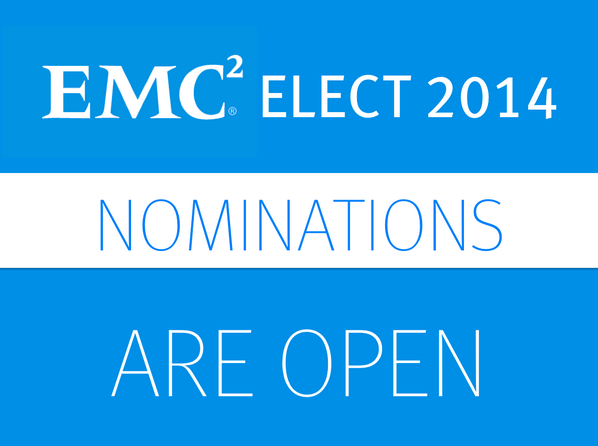 That's the big news that broke today. Read more about that here!
Tonight we celebrate the current Elect members at our Customer Appreciation event for the Support Community, in Las Vegas. We'll be posting photos.
This is a quick post from my perspective once more regarding the Elect. The word Trust has been used a lot this week in the exclusive EMC Elect space where the Elect members were treated to exclusive content around new Products EMC is launching. The Trust is that this exclusive information not be shared but used to inform the Elect and allow them to provide feedback.
But to me the Elect is more. It's a real Trust. And the Trustees are the EMC Elect members. The beneficiaries are the entire EMC community and business units. The Trustees are empowered and responsible and one could say to a certain extent they have a duty of care to their community.
What's even more amazing is that the community itself chooses the Trustees. EMC Elect continues to be by the community, for the community. The benefits they get come with responsibility for them to use that to benefit their community of peers who chose them.
Its great to engage with these awesome advocates. It really is humbling to see the depth of their engagement, commitment to their community, technical prowess and their social collaboration . I will have lots more to share later as to the highlights of EMC World. But I wanted to get this out to inform future nominees of what your community expects should they choose to nominate you and deem you an EMC Elect member for 2014.